OptimindSEO as an SEO Company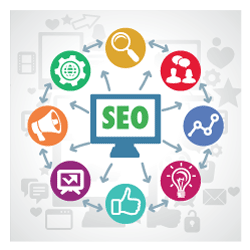 Founded in 2002, OptimindSEO, which is an offshoot of its parent company, Optimind Technology Solutions, is the leading SEO company here in the Philippines. Yes, we are claiming it. OptimindSEO is passionate about helping to improve the overall website performance through the proper implementation of on-page and off-page strategies.
Any SEO company Philippines can help in building your online presence. However, OptimindSEO regards itself as an extension of your marketing department. We don't just create websites. Instead, our people build perfectly-optimized websites geared toward increasing conversions and sales.
OptimindSEO takes pride in every SEO project that we do. We won't embark on optimizing a website unless we know we will succeed or your money back. As a professional web design company, we don't compromise, but we do offer a free SEO audit to determine the overall SEO health of your website.
OptimindSEO is EXPERIENCED, CREDIBLE and CAPABLE. SEO is our best asset. And, Google is our playground. Consider these:
OptimindSEO is a 14-year old SEO company in the Philippines.
Our clients are from UK, US Australia and Asia, not just from the Philippines.
We are already doing SEO long before it became a buzzword.
Our ethos is to SEO accept SEO projects that we can generate real results.
We only utilize white hat SEO techniques.
We have well-trained and highly experienced in-house SEO specialists.
We have the right tools and knowledge.
We do contents and technical SEO.
We have already created successful SEO campaigns for the leading brands locally and internationally. We serve B2B and B2C firms. In serving this roster of clients, we've learned that a carefully managed SEO can provide the visits, clicks, leads and calls that a website deserves.
In an industry where firms over-promise and under-deliver, OptimindSEO wishes to change the SEO landscape by focusing on the SEO fundamentals. Our goal is to optimize websites based on search engine guidelines so they will be truly useful to the users for long-term. Algorithms change, but the SEO fundamentals will remain intact for the years to come.
Our service quality guarantee
OptimindSEO is a highly compliant SEO company Philippines. We follow SEO standards and best practices. We will never violate the terms of service set forth by Google, Bing and Yahoo as well the trademarks and copyrights of others. We will never use unacceptable and punishable optimization techniques, so we can maintain the integrity of the sites we manage.

We guarantee that we will only be using state-of-the-art tools and programs for our optimization efforts. We also guarantee to update our SEO knowledge on an ongoing basis considering the ever-changing nature of the industry. Our SEO processes are upfront and transparent.
A professional SEO company Philippines as we are, we are confident that we have all the SEO services any client will need regardless of the nature of operation and company size. We can even customize our SEO packages to fit your needs. If we aren't able to deliver the agreed upon results, we will continue working for free until these results are generated.
Learn more about our SEO services
We are ready to help you. Let's talk. 
Further reading: 10 things you should look for in an SEO company