Businesses create their official websites not just for the sake of displaying online credibility but more like attracting potential customers. Ultimately, the sale is the goal of any venture, and in this digital age, boosting your online presence has proven to be an efficient method to go about this.
However, attracting customers is a whole new, different challenge apart from the setting up of the website itself. It's a combined effort of marketers and web designers to make sure that what they post online can captivate the eyes of their market.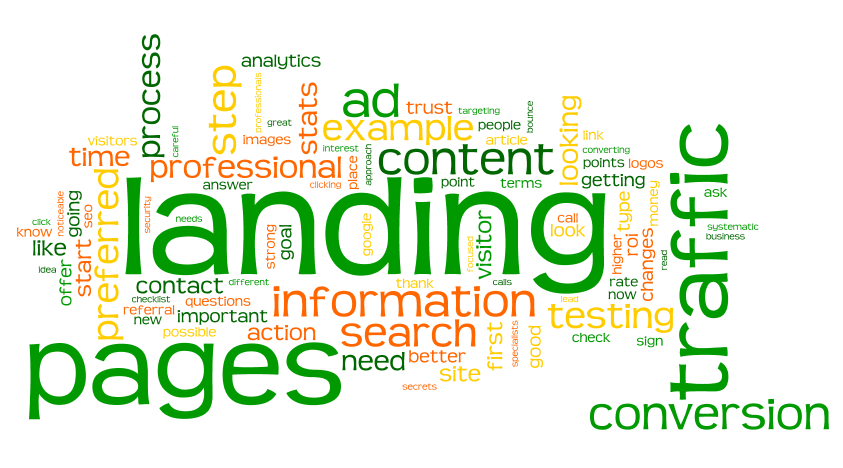 Landing page exists to do just this. Hubspot defines this as 'any page on the web on which one might land that 1.) has a form and 2.) exists solely to capture a visitor's information through that form.'
Marketing experts have their strategies for creating this, but the following are the most common items that make up the anatomy of a landing page that converts.
Unique selling proposition (USP)
This is where you feature a single factor that you can give to your visitors. It includes a killer headline, the supporting statement of a product, offer, or service and a closing argument. It's basically what gives your readers the needed 'pull' to continue looking into your promotion.
Specific benefits of your offer
Once you've successfully attracted people through your killer headline, you need something more concrete to convince them that yes, they must consider buying your product. This is where the list of benefits comes in handy.
Effecting landing pages make use of bullet form to highlight the best qualities of the offer and explain its details.
Captivating image / video
Even before one spots text, an image or video already serves as a determining factor whether or not your page deserves attention. This is because a human brain is wired to process images faster than plain letters or words.
Use an image that represents the item you are offering. It must have a high resolution and should ideally be able to present multiple sides of a product for your potential customers to examine. Remember that online shoppers have no way of examining the product in person so your featured image should provide ample of ways to get a grip of the product from their devices.
Testimonials
Featuring actual testimonials from satisfied customers will boost the credibility of your product. It's a natural tendency for people to find some social proof before buying an item online. If they see a lot of individuals dropping positive notes on a service, then there's a higher chance of converting them to buyers.
Trust symbols
This is more or less relevant to testimonials but more authoritative in nature. Any recognition from organizations, authority website and even the government belongs here. You can place the logo or badge of these agencies proving the specific recognition you received.
Map / Navigation
Now that it is possible to directly provide a Google Map link to your landing page, there is no reason why you should miss the opportunity. Some customers are very critical when it comes to online stores, and they want to check if you have some offsite office or shop that they can visit.
With this navigation section, they do not need to search manually for your location.
Review links
This is optional, and some marketers would not suggest this especially if your landing page is already packed. However, if the quality of the reviews posted on a different website will help boost your credibility then why not? Just make sure you do not flood your page so much with links.
Choose the best ones and provide two or three different links that customers could check.
Delivery options
This applies to landing pages featuring a particular product. Customers who prefer shopping online are either too busy to make an actual purchase from your shop or just want to rid themselves of the hassle by direct shipping.
It's best to include the options available for them. Frequently asked questions like the turn-around time or fast delivery service should also be present.
SEO keywords & accurate grammar
No matter how captivating your landing page is, it will not be effective if your grammar and choice of words aren't that powerful to promote the product. This is exactly why SEO company specifically hire content writers to craft convincing copies fit for the language of an individual target market.
By combining accurate grammar and optimized keywords, enterprises can reap the full benefits in the form of increased page visits from an organic audience.
Call-to-action
Last but not the least is a strong CTA (call-to-action). Now that you have already given the gist of what the product is all about, it's about time that you help your customers decide on what to do next. Call-to-action is created for this.
Commonly used ones include:
•    Buy Now!
•    Get (amount) percent discount NOW!
•    Join FREE for a month!
•    Give (product) a try!
•    Claim your free trial!
•    Grab the template!
One thing that is also common among these CTAs is the urgency that they project. As a marketer, you  don't want your customers to be putting you aside 'for later.' The landing page is designed to convince them that getting your item has to be done NOW or else….
Effective CTAs encourage customers to make the next move because they feel like if they don't, they might be missing something very crucial. Experts say that if you can't make your audience say 'yes' to your CTA, then they will most likely find someone else who can offer them something better.
Landing pages are more complicated than what you see on the outside. It requires a lot of planning and few trial and errors before one creates something that is fit for the message they wish to send across.
Moreover, you are not the only one fighting for the attention of your audience. If you don't craft a knockout landing page, they will sooner or later find another option that could capture their attention.
Try to reassess the current on you have. Is it composed of the factors we mentioned above? Lastly, if you see the call-to-action, will you be encouraged to click?