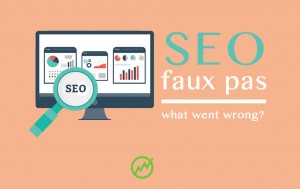 In these current times, websites are no longer considered a luxury, it is a fact that they are now a necessity. Websites  are vital to the growth of a business in nearly all industries to remain competitive. And because of this, SEO (search engine optimization) strategists have come up with various ways to stay on top of the business. This may involve optimization that offers link building services and would grant you guaranteed SEO.
So, you have created impactful, information rich, compelling and great engaging content. You value the necessity of responding to a reader and customer feedbacks are an extreme boon for the existence of your website. You make essential adjustments, use correct header tags, utilize and source images legally and write attention grabbing headlines. You have managed to do everything in your capacity and to your knowledge. This should all have been efficacious in giving you exemplary results, right? But you may wonder, what are you still doing wrong?
It may have escaped your attention, but you may have been adopting increasingly aggressive marketing tactics that are more likely to harm your website visibility in search engines instead of helping it. You may be doing this in a misguided attempt at getting more views and in an injudicious competitive spirit. Shall you continue doing so, your website visibility will most likely tank in the long run.
If you think you may have, this article helps you become aware of it. Check the list below and see if you are committing any of the said SEO cardinal faux pas.
Keyword Over-Optimization
Before the advent of Google's Panda and Penguin algorithms, overuse of keywords (otherwise known as "keyword stuffing") was a common practice. Yet website owners rarely experienced any adverse ramifications over this. Today however, search engines have become increasingly complex and Google, in particular, is continuously tweaking and altering its algorithms to reward content that is high in quality while penalizing low-quality content.
Nowadays, stuffing a page with keywords in an attempt to make it rank higher for those phrases is not only ineffectual and impractical, but it will tank you rankings as well. This is not only an example of an ineffective tactic that may have negative repercussions but should this particular tactic be identified by Google's Panda algorithm, the website may be subsequently removed from Google's search results.
Insufficient and Infrequent Content
Keeping website content short and sweet may have been the primary focus for years. Recently however, this focus has shifted. The current trend among search engines is that they prefer pages with information-rich, in-depth and compelling content. Should a search engine encounter a page without so much content, it would potentially conclude that this page is low in quality. These contents are considered "thin contents," ensuing to less visibility in search results.
Publish quality, valuable, informative and relevant content in order to ensure that your website remains competitive today. Generally, articles that include properly-formatted images and videos tend to rank better in search engines, have higher engagement with readers and get shared more in social media.
Google wants to display content in its search results that people will appreciate and like. So give your website a closer inspection and see if anyone would really love it. If not, remove the offending content or combine it with other content to create something better that would be valuable and shareable.
Apart from sufficient and compelling content, a lot of website owners do not quite understand just how essential consistency and frequency is when it comes to content publication. Succinctly put, there is a definitive link between publication frequency and search engine rankings.
Broken Links
"Broken link" is the term given to a hyperlink that no longer redirects you to its intended destination. This is rather cumbersome for readers who were already won over by your lengthy spiel and your promise to deliver. Furthermore, it makes your site unreliable as well.
Sites naturally accumulate broken links but this can be a major nuisance to your visitors and Google does not appreciate them either. But if they are supposedly natural, why would Google penalize you for them? Well, the simple reason is that bad links will earn you a bad reputation which would cause a ripple effect. Online, people or businesses with adverse reputations are not viewed as authorities on anything.
And along with that, Google downgrades rankings on sites with many issues such as this. So clean up your site and make sure broken links are remedied.
Unnatural Link Building
A common mistake among website owners is having the misguided impression that buying links is a speedy and effective way to boost their site's search engine rankings. While quantity and quality of inbound links are a major factor in the search ranking algorithm, unnatural inbound links can trigger devastating penalties on your website.
Fact is, Google has been rather clear regarding their stance when it comes to the purchase of links. Simply put, Google does not like it and are quick to punish any site found to be building unnatural links. The bottom line is learning how to build your links naturally.
Building Too Many Links on Your Homepage
A website would look contrived if it only links back to the homepage. One of your SEO goals should you want results is to make the backlinks profile look as natural as possible. A lot of online businesses get too excited about ranking their homepage, making them forget to build backlinks to other pages.
Instead of building hundreds of links to your homepage, you should split these links to your blog posts as well. This factor would make your website rank better in Google.
To conclude…
Managing a website along with a business is not exactly an easy feat and it is extremely time-consuming. Furthermore, with the added responsibility of keeping up with changes in the SEO industry, it is rather difficult to keep up with the changes in the SEO industry. It is also difficult for business owners to have a clear idea of what to do when it comes to implementing a good SEO campaign. It might be easy to understand why business owners commit these mistakes, but it does not excuse them all the time. By now, business owners should exercise more caution and be more proactive in the pursuit of beneficial SEO techniques.