Social media has become part of every digital marketer's language and it is inevitable not to include it as a tool for advertising. And it so explosive that it creates a chain like debris falling from the sky. Sure enough, social media can be accessed anywhere through smartphones and mobile apps. Individuals and even digital marketing agencies use this strategy in order to create desirable rankings for companies they are working with or to extend their networks.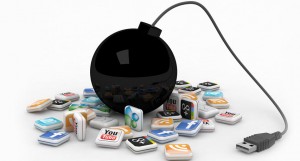 Reinforcing your knowledge on why social media can bring you to greater heights by recognizing these things can help you maximize your digital marketing options to produce a desirable and meaningful outcome.
Everyone is using it
Well, mostly. And when we say 'social media' the thing that comes into mind by most of us is Facebook. Yes, surely it is. And it has been creeping up unto most users. Teens are knowingly hooked into it but did you know that most adults are into social media as well? And with this, it has been considered among businesses to invest more on social media marketing because of the different types of people involved, not mentioning the number of users they can reach.
Helps you deliver customer service
Real time communication is essential for a business to thrive. Through this, customers will be addressed immediately if they have any concerns regarding your product. Having this kind of communication can not only gain you happy clients, but satisfied ones as well. If you go all the way from not just serving them through your product but through your service such as communication, then you will be able to gain trust from your customers.
And this is how social media works, it can help you connect and know the needs and wants of your clients, even if they are miles away. Who knows, you might get more customers if one or two of them gets satisfied and will have you broadcasted all over the Internet due to your fast and excellent service.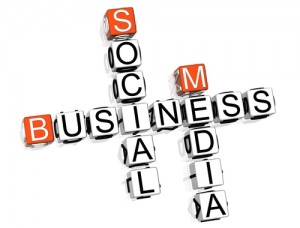 For branding purposes
The social media can be one tool for your company to establish that brand image you want people to see from you. It can help you build your brand identity thus creating awareness among your customers about you. This would help your business become something people can relate into depending on their taste and personality.
By creating an emotional connection and some character with your customers, in turn, these steps will become effective and can help your brand stand out from your competitors.
Manage your reputation
Nowadays, people get so cautious about posting things, statuses and images on their profile pages because of the fact that people may be offended or may cause negativity among the online-sphere. Companies do this too in order to protect their reputation.
Managing your reputation online is such an integral part in any marketing strategy. And with the help of social media, it can provide you with a fast and effective way to maintain this. In dealing with sensitive comments and complaints, you can make instant feedbacks to your customers, which demonstrates a high level of customer service, which can diffuse negativity and resolve issues that the customer may have.
Keeps user engagement
Not only individuals who want to connect with their families and friends can use social media to get themselves engaged into each other's lives, but also businesses. User engagement can be done over the Internet especially for businesses who want to connect with their clients. In order for this method to click, you can create some interesting posts on your social media accounts like images that may stimulate humor or could allow your users to share what they think about something you have posted.
You can always tell a story
Through social media, you can share anything you want. But that always depends on the audience you have and the type of person or business you are. Of course, it is also necessary to share a story to people; you might be interested to share to them how you started as a company or what your new products are.
Storytelling is one of the easiest ways to have an audience and social media can be a way for you to unleash those powerful and intriguing words to convey a notable message. Just keep in mind that it is better to keep it in a simple yet detailed way as not to bore your readers.
Obtain real customer insights
Insights and feedbacks are important results that can be obtained through social media. And these are significant in every business to know what marketing strategy they could do next. Social media makes an avenue for such feedbacks—well basically it really is an effective tool to be used for giving out reactions to anything—as well acquiring knowledge from these customer insights.
These insights can drive the development of your business' social media campaigns and shape strategic decisions, which helps you make your website contents and product or service offerings more attractive and relevant to your customers.
It also makes it quick and easy for businesses to obtain feedback from customers through social media and will give you a clearer idea of brand sentiment and help you identify common points you can address to.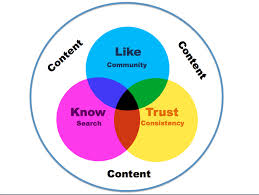 Increase brand or business trust
By being proactive and visible on your social media sites, this is one criteria a customer often finds for a business or brand to be trustworthy. Customers often find it overwhelming whenever they see alternatives that they can choose from. Moreover, because of those alternatives, customers want an easy way to authenticate a business that they are dealing with especially if it is a first.
Your social media activity makes it a trigger for potential customers to build their trust on you because they can see that you are always updating your accounts or social media sites. This means that customers are more at ease to know that you are active online, giving them signals that you care about them and once anything goes wrong, it will be easy for them to contact you. Plus bonus points for always being functional online!
Great way to promote your content
This is basically the bottom line of having a social media account. Not only in terms of SEO this shows how important content marketing is but also is a way to attract new customers. Social media helps increase awareness to your potential audience and can in fact be a way for your business to be recognized.