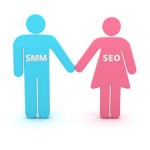 Today, it takes more than just making websites visible online. It also requires online publishers to enhance and widen their social footprint with or without the help of an SEO company. Indeed, optimization strategies cannot be separated from social strategies especially if increasing searches and improving rankings are your goals (which should be).
Now here's the perennial question: WHY ONLINE BUSINESSES MUST CARE? Perhaps, these figures will tell you blatantly why you cannot afford to ignore SEO + SMM (social media marketing) = SOCIAL SEO.
Demographics
Women are more active on social media than men.
Nearly 1/3 of all online users are a member of at least a social media network.
About 89% of young (aged 18-29) are socially active.
The folks (aged 50-60 and 65+) are also socially active at 60% and 43%, respectively.
About 72% of Internet users are active on social media.
About 71% of the users access social media through mobile devices.
Search
About 93% of all online experiences actually start with a search
Search is considered the best channel to drive direct sales
The #1 listing in organic results receives 33% organic traffic
The top 4 in SERP listings receive 83% organic traffic
Roughly 50% of mobile searches intend to find a local result
Approximately 61% of these searches actually result in a purchase
Monthly, Google processes 10.3 billion searches
Social Media
The most successful B2B companies use 7 social media platforms on an average
Social media is the #1 content marketing tactic at 87% followed by articles and e-newsletters
Social media sharing is the #3 metric used in measuring online success
Facebook
Facebook has a total of 1.2 billion users today (and growing).
About 23% of all Facebook users check their accounts about 5 times daily.
A company with more than 1,000 Facebook likes is likely to receive about 1,400 unique visits daily
About 70% of online businesses gain a new customer through Facebook.
Other Social Sites
Roughly 45% of B2B companies acquire a client through LinkedIn.
Approximately 20% of all LinkedIn users are below 30 years old.
Twitter has 550 million registered users, 215 million of which are active.
B2B companies that utilize Twitter generate twice as many leads on average than those that don't.
Only 23% of all tweets generate an action (reply, re-tweet, etc.).
Google+ has 1 billion total users, but only 1/3 is active.
Google+ users spend 3 minutes per month on an average.
Pinterest has 20 million active users monthly.
Instagram has 150 million active users monthly.
Now that you've understand what you are missing, tying your SEO efforts with your social strategies is a must. Unfortunately, this is one aspect that is very difficult to pursue not because online marketers don't know where to start, but they don't know how to start.
Not to mention, there are challenges about SEO and SMM along the way that defy each component, so what more when they are combined. Here are some of these challenges that also cement the supposedly non-separation of SEO and SMM.
1) When to integrate?
Some online marketers deliberately chose to start their SEO and SMM efforts after building their websites. This is the culprit of all culprits!
SEO should be a fundamental part of the website design or re-design process. This is the reason there's such a thing as 'technical SEO.' SEO and social media widgets, for instance, must be architected into the design early on, perhaps while still at the design stage.
2) How much to spend?
Unquestionably, marketers need to invest on a website. However, what good is a perfectly designed site if it lacks high quality content?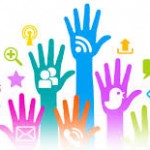 A business is an ongoing investment. Invest on brand journalists, too. These are the people who are ready and willing to align their goals based on the company goals. The secret is investing on quality. If it means investing a million dollar for excellent content, then so be it. You would eventually reap the highest ROI possible if you put a premium on excellent contents that convert.
Another culprit that Google itself is attempting to eradicate is the excessive buying of likes, shares, subscribers, followers, etc. All of these must be earned and not negotiated!
3) What approach?
The majority of online marketers are guilty of creating a portfolio of search and social tactics without having a clear focus on what tactics really work for their brand.
An all-or-nothing approach must be avoided. Instead, you should widen your knowledge base so you can make more solid decisions about which tactic works best for the nature and purpose of your business. For startups, trying most of the tactics will do to determine which ones will stay.
What to do now?
Think of Facebook, Twitter, LinkedIn, Pinterest, Instagram and Google+ as your primary engine to promote new contents. Organize social campaigns and write optimized contents for these particular campaigns.
When creating contents, follow the basics such as writing unique, informative and compelling contents, building well-structured pages, and following the SEO best practices. Don't forget the metadata such as tags, images and authorship.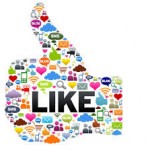 Create parameters, metrics or indicators, whatever you desire to measure the performance of the socially-shared contents. Look for rooms for improvement.
Silos won't work. Think about this: why do you have two separate SEO and SMM teams? This is the essence of the lack of integration between the two. Break down the SEO vs. SMM barrier by combining the teams.
Further, have the team members meet on a regular basis so they may coordinate their strategies and together, they may set clear and measurable conversion and sales targets. The teams may also develop operational calendars to meet these targets.
SEO and SMM is not a one-time, big-time effort; it's not an overnight success story as well. It is an ongoing process that takes time, money and effort to reap all the benefits of such. The secret is putting the right content with the right message in front of the right audience at the right time published on the right channel.
With this, nothing will stop the users from engaging with your contents and eventually with your brand. In short, create contents (the SEO part) for your target audience and publish the contents where your target audience is (the SMM part).
Sources:
http://www.jeffbullas.com/2014/01/17/20-social-media-facts-and-statistics-you-should-know-in-2014/
https://smallbusiness.yahoo.com/advisor/83-exceptional-social-media-marketing-statistics-2014-160016146.html
http://www.imforza.com/blog/8-seo-stats-that-are-hard-to-ignore/
http://zerogravitymarketing.com/seo-statistics/
http://www.searchenginejournal.com/24-eye-popping-seo-statistics/42665/