Time is a created thing. To say, 'I do not have time', is like saying, 'I do not want to.' – Lao Tzu
Time is money.
Yet, we have often found ourselves wasting valuable time doing nothing necessary that would contribute to our work progress or do anything beneficial for our workload. Working in an office with people of diverse background may seem like a fun way to spend your time at work.
However, it is also an avenue for wasting valuable company time through the mindless chatter and gossip or activities that are in no way related to the workload.
More often than not, when employees waste time they tend to procrastinate work-related tasks and would have them pile up by the end of the week. As such, working overtime would ensue which would necessarily translate to employers being constrained to compensating them for the time they would not have needed to make up had they not wasted time in the first place. And yet, time wastage and procrastination remain as two realities in any corporate setting today.
Contrary to what most employees believe employers are well aware and privy to their time wasting habits. That is why they need to be inordinately creative when it comes to coming up with ways to prevent them from wasting any more time. This is because regardless of whether you are a retail conglomerate or an established SEO company (search engine optimization), any wasted time is potentially wasted profit.
So, if you are an employer looking for another alternative to put a stop finally to all the time wasted in your office, try and incorporate the eight strategies below into your daily work routine and see if you can make any significant difference.
Stop wasting time now
1) Work a daily huddle to your morning routine
If you want to see a spike in productivity in your workplace, work an office huddle into your everyday work routine. They do not have to last very long, but it is imperative that you outline the team's primary objectives which you expect them to tackle for the entire day. Additionally, this is the ideal time to address any potential challenges your team may encounter, and it helps transmit necessary information your team may find essential. This ten to fifteen-minute discussion in the mornings would keep a team focused, ensure you are all working on the same page and would jump start a more productive day.
2) Manage conflict
Conflicts in the workplace may breed animosity within two employees. This can adversely affect a team's productivity if two employees who are in conflict with each other are involved in the same group as they would want minimal contact with each other as possible. It is best if the problem is promptly mediated to avoid potential delays in workloads. Be diplomatic when it comes to managing conflicts and address them before they escalate into bigger issues. Take the resolution, find a way to have a healthy compromise and resolve the problems and then move on.
3) Terminate chronic problems
In any corporate setting, the 80-20 rule is effective in various instances and managing conflict is admittedly one of them. The reality is twenty percent of your staff would case approximately eighty percent of your problem. When this occurs, as an employer and as your employees' primary supervisor, it is imperative that you confront the problem. If the problem persists, however, and an errant employee continues to stir up trouble consider letting them go.
4) Maintain an open communication
Do not always readily assume that the problem lies ONLY with your employees. Take a step back and contemplate that just maybe, you are the problem. Constantly solicit feedback from your employees regarding how you are doing as their spearhead. Their feedbacks, as well as the essential support you are giving them, are two pivotal components that would aid you in making changes before minor issues are given a chance to escalate. Lend a listening ear to your employees and while doing so, be reasonable as well as supportive.
5) Utilize your employees' talents and skills
Your office is composed of diverse individuals with different abilities and skill sets. In the same vein, they also have their inherent limitation. Know what your employees are capable of and what they are not. Take the time to observe them while they are doing their work. Placing individuals in departments wherein they cannot thrive drives them to waste time and stunt their professional growth. Instead, make sure you have employees working to their strengths rather than trying to overcome their weaknesses.
6) Trust your employees
If you are being constantly assaulted with inquiries from employees who are too anxious to proceed without your approval, you will be overwhelmed. It can also be a cardinal sign that your employees are tip-toeing on their every task and that the stakes might be just a little too high in your office. Acknowledge that mistakes can happen and that there is always room for improvement. Alternatively, you can afford your staff the opportunity for growth by allowing them to fix those mistakes. Trust your employees and do not instill too much fear in them or they will end up bungling event the simplest of tasks.
7) Give your employees a sense of ownership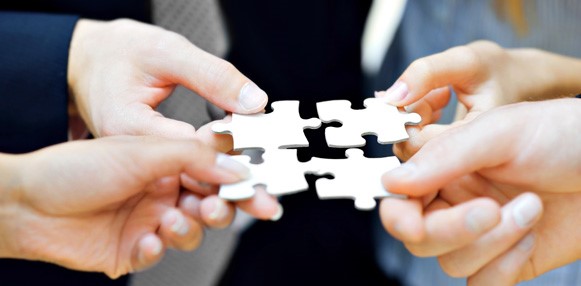 Give your employees an extra incentive in working by letting the profitability of the company become part of their personal benefit as well. They will be motivated to work better because it would mean that your success is their success as well. Whether the incentive granted may be in the form of a profit-sharing plan or a phantom equity is up to you, regardless, it will motivate them to work harder for you.
8) Praise your staff publicly
No matter what stage of life we are in, it can be universally gleaned that positive reinforcement goes a very long way. In the same way, it would work on your employees by reinforcing positive behaviors they have. Do not just stop at personal compliments and dole out public praises to them now and then. Praising employees publicly would likely encourage other employees to emulate that particular employee's behavior making this situation a win-win for you. So, appreciate your employees where praise is due, and you see a significant positive change in their working habits.
Lastly, to ensure a productive day at the office, make sure your employees have adequate stimulating activities to enjoy. Provide a fun and enjoyable work environment with ample breaks in between to help them re-energize. Because wasting time boils down to how motivated your employee at work is, it is essential that they are provided with a workplace and work wherein, they can thrive. Incorporate the eight tips above into your daily work routine and see if there are any positive changes in your office environment.